Lawn Care in Collierville, TN
Friendly, knowledgeable, patient—these are all words that our clients have used to describe our lawn care services here at 4-Evergreen Lawn Service. It is our highest priority to give you the weed- and pest-free yard you deserve. We offer a variety of comprehensive services you may need to meet your lawn care needs, giving you a beautiful and thriving lawn in the process.
Our lawn care services in Collierville include:
Weed Control and Prevention

Fertilization

Soil pH balancing

Aeration 

Overseeding 

Mosquito Control

Flea & Tick Prevention

And more!
Family-Friendly Treatments
Our Jackson lawn care team here at 4-Evergreen knows that the safety of your family and pets is your top priority. That's why we would never apply any treatment in your yard that we wouldn't use on our own. Our eco-friendly treatments are safe for children and pets and will not damage the surrounding ecosystem.
Customized Service With Guaranteed Results
We understand that no two customers' needs are ever the same as the last, and that's why we tailor our lawn care package to you and your yard. If you're not satisfied with your results, our satisfaction guarantee ensures that we will work with you until you are!
Image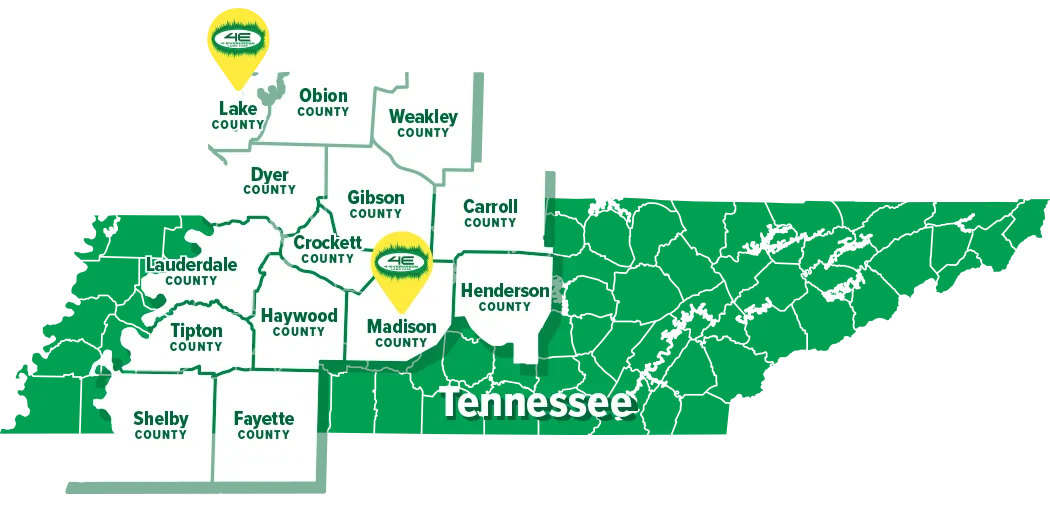 Bed Weed Control in Collierville
No one wants to spend hours on their knees pulling weeds, especially as pulling them by hand doesn't always get rid of the established roots system, allowing the weed to grow back. This is where 4-Evergreen Lawn Care comes in. We take a systematic approach to your garden bed to ensure that the pesky weeds stay gone. 
Our bed weed control program includes the following steps:
We begin this process by

determining the types of weeds

and their cause.

We will then apply a

personalized blend of post-emergent treatments

to kill the pre-existing weeds.

We then follow up by

applying a series of pre-emergent slow-release treatments

that will keep the weeds from returning. 

Our state-certified lawn care technicians will then return to check on the beds and

make adjustments as needed

.
Mosquito, Flea, and Tick Control in Daphne
Tennessee is known for its beautiful weather year-round. However, during the warm summer months, plenty of pests like to make themselves known by creating a disruptive presence within your backyard. These pests are not only a nuisance—they can pose potential health risks to you and your loved ones. 
This is why outdoor pest control is an essential part of lawn maintenance and one we at 4-Evergreen Lawn Care take very seriously. Instead of applying a one-size-fits-all treatment plan, our team takes a holistic approach to outdoor pest control that is safe for you and your family.
Effective, Customized Service
Our pest control process starts with a thorough investigation of your lawn. We will determine what pests are in your yard and where they're coming from in order to create a treatment plan designed to get rid of them and make sure they don't come back. 
We protect your yard from pests such as:
Mosquitoes

Fleas and ticks

Moles

Armyworms

And more!
We Proudly Serve Our Neighbors
Our lawn care technicians work where they live, which is why our services are laced with the care and time we would give our own families. Our team of lawn care technicians in Jackson, TN aims to give you the healthy, beautiful, and most importantly, safe lawn that you deserve.