Lawn Care in Brownsville, TN
At 4-Evergreen, we know from over 20 years of experience that every season presents its own challenges when it comes to lawn care in Brownsville. That's why our our extensive lawn services take seasonal conditions into account so that your lawn stays bright and weed-free all year long. 
Our comprehensive offerings include:
Seasonally Specific Care—

Our highly-trained technicians understand that in lawn care, timing is everything. That's why our lawn maintenance programs include 8-9 treatments per year specific to seasonal challenges.

Personalized Plan Options—

We know that no two lawns are exactly alike. That's why we'll work with you to choose which of our affordable, customizable plans is best for your lawn and your budget.

Targeted Weed Control —

From pre-emergent weed control in the growing seasons to post-emergent control that kills existing weeds, our strategy optimizes weed control for the best possible results.

Soil Balance & Enhancement-–

We integrate lime and potassium into our plans to balance soil pH and strengthen roots so that your turf has a solid foundation for consistent, lush growth.

High-Quality Fertilization—

We use premium slow-release fertilizer that keeps your grass nourished and incorporates insect control for hearty grass that lasts year-round.
Trust our experienced team of lawn care professionals from Jackson, TN!
Image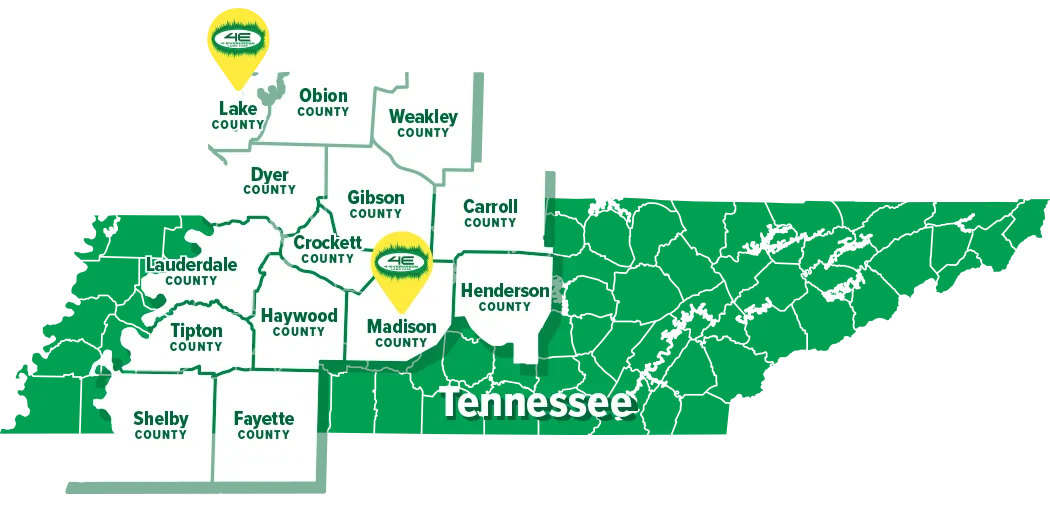 Lawn Care Service You Can Count On
At 4-Evergreen, we treat every lawn like we would treat our own. That includes staying focused on giving you the most hassle-free lawn care process possible. When you choose us for lawn maintenance in Brownsville, you'll get a free estimate and no binding contracts. 
Our 24/7 phone line is open to address any pressing lawn concerns, and our talented technicians are happy to provide expert advice over the course of treatment so that you're always in the loop on what's best for your lawn. 
Are you ready to get the specific care your lawn needs without tackling it all on your own? Call 4-Evergreen today and we'll help you choose the programs that will improve lawn health all year round.