Lawn Care in Medina, TN
When you look at your yard, are you happy with what you see? Whether your turf is patchy, brown, or weed-ridden, our lawn care technicians in Medina have the tools, technique, and knowledge to revive your grass and get it looking its best. With over 20 years of experience in servicing our local neighborhoods, you can trust us to take care of grass to get you the results you want. 
Our lawn care services include: 
Weed Control

Fertilization

Aeration 

Overseeding

Soil pH Balancing 

Mosquito Control

Flea & Tick Prevention

And more!
Personalized Service for Proven Results
With over 20 years of experience, we know the importance of your time and money and understand that if you are paying for a service, you want to see a return on your investment. As a local company, we know our clients by name and work hard to build a relationship based on quality care that shows results! If you're looking for a lawn care provider in the Jackson area, give us a call to discuss our treatment options today.
Most Trusted Lawn Care Service Provider in Medina
Our team at 4-Evergreen is dedicated to ensuring you are 100% satisfied with our services. To do this, we treat your family as our own and take an individualized approach to ensure we are doing everything in our power to rid your yard of weeds and unwanted pests while promoting the growth and health of your turf. And if you have any concerns, we make sure someone is available to answer your call 24-7. 
Image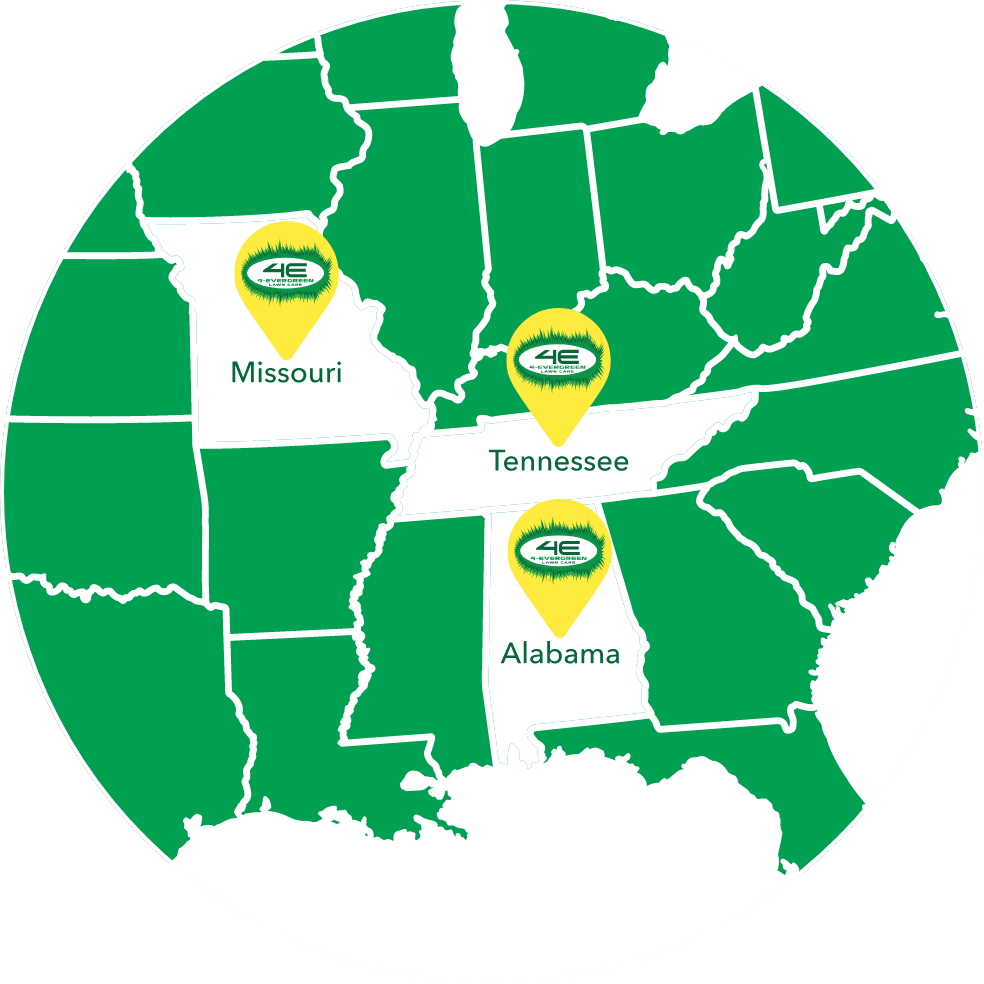 Year-Round Lawn Care Treatment Programs
The last thing you want to do when you have free time is figuring out whether your grass is getting the nutrients it needs. Instead, you want to enjoy your outdoor space and feel invited by your green, luscious lawn. Our technicians are specially trained to identify weeds and nutritional deficits and create a customized, year-round treatment plan to address these needs. Depending on your needs, we will recommend anywhere from eight to five treatments spread out throughout the year. 
These treatments may include: 
Seasonal weed control

—We prevent weeds from taking over your yard by applying a customized blend of weed control products to eliminate weeds and prevent new ones from popping up. These weed control treatments are strategically scheduled throughout the year to coincide with seasonal weeds to prevent weeds from taking hold.

Fertilization to prepare for the dormant season and growing season

—To maintain a healthy turf during the summer, we apply granular, slow-release fertilizer to keep your lawn strong during the dog days of summer. We also prepare your turf for the colder months through fall fertilizer treatments to strengthen the root systems of your grass. 

Soil pH Balancing and Lime Application

—When grass grows, it uses up the nutrients in the soil. We recommend yearly soil testing to determine whether the pH of your soil is sufficient to sustain grass. We then apply the appropriate amount of lime to ensure the soil gets back to the right pH. 

Potassium Application

—Potassium helps provide much-needed nutrients directly to the roots of your grass to help encourage growth and strengthen the roots of your grass. Ideally, potash is applied in late fall, early winter and is ushered to the root system through watering or the first rainfall. 
Affordable, Contract-Free Options
We are dedicated to ensuring you get the results you want without worrying about being locked into a contract. At 4-Evergreen we offer three lawn care treatment programs—Premium Program, Deluxe Program, and Basic Program—which range from 8 to 5 treatments, respectively, per year. These programs are designed to help you maintain your lawn without worrying about whether you remembered to schedule the spring weed control treatment. Plus, we are so confident you will be satisfied that you will want to keep coming back for more without the need for binding contracts.
Aeration and Seeding in Medina
Over time your soil can become compacted, preventing the roots from getting much-needed water, air, and nutrients. Our aeration and seeding services can help improve the overall condition of your lawn by:
Using specialized equipment to gently break up the soil without disturbing the existing grass.
Applying seed over the top of the existing turf to help thicken your grass and increase its longevity. This prevents the need for a total overhaul of your landscaping and is a crucial part of maintaining your lawn.
Spreading a starter fertilizer to help the new grass seeds germinate, sprout, and grow into a beautiful, green turf.
With our support, you can continue to have thick, strong, beautiful grass for years to come!
Mosquito, Flea, and Tick Control in Medina
When warmer weather arrives, you want to spend more time outdoors enjoying the sunshine and fresh air. Unfortunately, mosquitoes, ticks, and fleas can ruin this experience by infiltrating our yards and gardens. Don't let these pests drive you back indoors! Our effective mosquito, flea, and tick control in Medina can help you get back to enjoying the outdoors without the need for screens, bug sprays, or the like. 
Our treatment at 4-Evergreen includes: 
Lasting Protection

: During peak season, we spray your yard two to three times to ensure these pests stay away or provide a one-time treatment option for an upcoming party or outdoor barbecue. 

Targeted Approach:

Instead of only treating existing pests, we use a targeted approach to eliminate existing pests and prevent new ones from infiltrating your space. 

Free Inspections:

If you're worried your yard has become a breeding ground for mosquitoes, ticks, or fleas, we're happy to offer free inspections to help you identify any problem spots and develop a plan to eliminate pest-friendly habitats.