Lawn Care in Bartlett, TN
No matter the season, your lawn deserves to thrive! With over 20 years of experience in the Bartlett area, 4-Evergreen has developed effective lawn care treatments that increase the well-being and beauty of your lawn. We recognize that your lawn has to withstand year-round as the seasons change and we are here to help with our seasonal treatment plans. Our comprehensive services will allow you to spend more time doing what you love without being held back by endless yard work throughout the year!
We offer a variety of services for your lawn including:
Weed control and prevention

Fertilization

Lime application

Disease prevention

Fungus control

And much more!
Additional Services
To ensure that all of your lawn care needs are covered, our lawn care team in Jackson also offer additional treatments to help your lawn thrive:
Core aeration

to help combat soil compaction.

Overseeding

to give you a thicker, healthier turf.

Moisture management

to reduce water waste.

Plant growth regulator

to reduce time spent mowing.
Image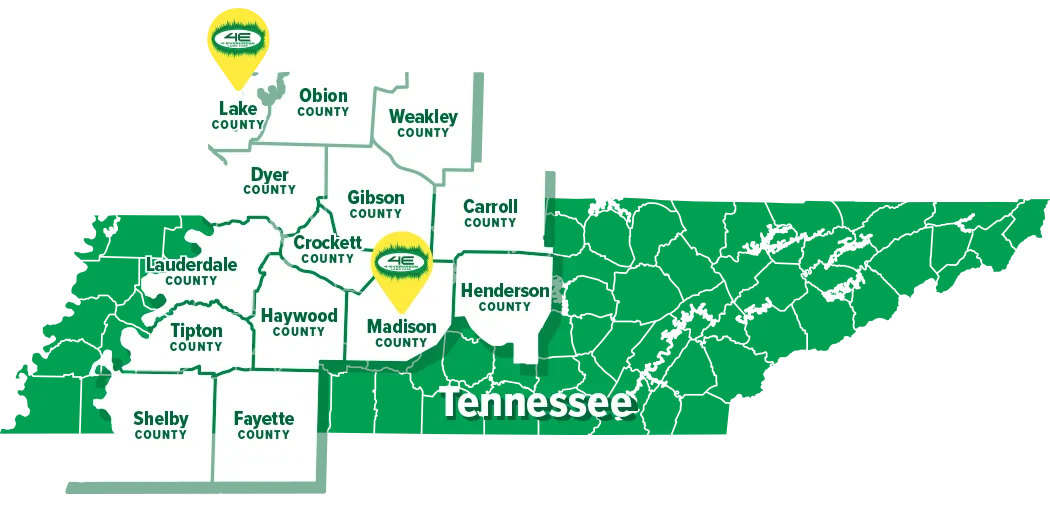 Weed Control in Bartlett
At 4-Evergreen, we understand that weed removal is an ongoing battle, not just a seasonal task. We know the common persistent weeds you'll encounter in Bartlett, TN, and we have the expertise to keep them under control all year long.
When you choose our weed removal service, which is part of our lawn care program, you can expect:
A detailed weed inspection from our qualified technicians to identify present weeds.
Year-round weed control using both pre- and post-emergent methods for comprehensive treatment.
Targeted weed removal that eliminates weeds without harming your lawn.
EPA-approved herbicides that are safe for your lawn and the environment.
A weed-free guarantee, because we stand by the effectiveness of our weed control program.
Ongoing monitoring to prevent weeds from germinating and keep your lawn looking its best.
Don't let weeds take over your lawn. Trust our expert weed control in Bartlett to get rid of weeds and keep them gone, so you can enjoy a healthy, weed-free lawn all year long. Call us today for a free consultation and let us show you the difference our lawn weed service can make.
Bed Weed Control
Say goodbye to pesky weeds in your flower beds with our top-notch bed weed control service in Bartlett. As part of our add-on service, our team of experts will tailor a blend of post-emergent treatments to get rid of those persistent weeds that plague your ornamentals. We also use a slow-release pre-emergent formula to prevent new weeds from germinating.
With ongoing monitoring and 4-6 visits throughout the growing season, we'll ensure your flower beds stay weed-free. Don't let weeds ruin the beauty of your garden. Choose our professional weed control service in Bartlett and enjoy a lush and vibrant lawn all year round!
Lawn Aeration in Bartlett
Are you tired of looking at your patchy, malnourished lawn? Do you want a solution that promotes healthier turf and gives you quick, long-lasting results? Look no further than our lawn aeration service in Bartlett. With our state-of-the-art technology and expert team, we can transform your lawn into a lush, vibrant oasis.
Here's why you should choose us:
Promotes healthier turf: Our core aeration process allows nutrients, air, and water to flow freely to the roots, promoting greater rooting and overall health of your lawn.
Removes excess thatch: Over time, thatch can build up on your lawn and prevent proper nutrient absorption. Our dethatching process removes this excess thatch, allowing for deeper nutrient release.
Quick results: Our efficient and skilled team will have your lawn looking its best in no time. You'll start seeing improvements in the health and appearance of your turf right away.
Long-lasting treatments: Our lawn aeration and seeding services are designed to provide lasting benefits. Your lawn will stay healthy and vibrant for months to come.
Expert insights: As part of our service, we'll share our knowledge and expertise with you. We'll provide you with tips on how to best care for your lawn, including watering and mowing techniques, as well as recommendations for grass and tree types.
Say goodbye to a lackluster lawn and hello to a lush oasis. Choose our lawn aeration service in Bartlett and give your turf the care it deserves.
Mosquito, Flea, and Tick Control in Bartlett
Say goodbye to mosquitos, ticks, and other pests with our expert mosquito control in Bartlett.
Our team will conduct a free inspection of your property and create customized treatments to target pesky pests.
Rest easy knowing that our eco-friendly EPA-approved products are safe for your family and pets.
We disrupt the breeding cycle of mosquitos, preventing future generations from hatching and invading your outdoor space.
With our comprehensive lawn treatment, we target areas where fleas and ticks commonly hide, such as tall grass and under decks.
Our specialized control substances eliminate adult fleas and ticks and prevent their eggs from hatching.
Our recurring applications every 4-6 weeks ensure that your yard stays mosquito-free all summer long.
Say goodbye to pests and hello to a pest-free outdoor space with our mosquito, flea, and tick control services in Bartlett.