Lawn Care in Covington, TN
If your lawn is beginning to show signs of damage or decay despite all of the work that you are putting in then it may be time to call in reinforcements. Our team has all of the skills and equipment that you need for effective lawn care in Covington so you can be sure that your lawn is in good hands. The best part is, we only use safe, EPA-approved products for all of our services —meaning we can provide the best lawn care possible without posing a threat to your family, landscape, or the surrounding wildlife.
If you are dealing with any of the following lawn issues in Covington, then make sure to give us a call and find out how we can help:
Bare spots

Discoloration

Brown spots

Weeds

Dead or dying grass

Compacted soil

Water pooling

Mosquitos

Fleas & ticks

And much more!
Free Estimates and Flexible Scheduling
We work hard to make getting great lawn care an easy process, which is why we offer fast and flexible scheduling for all services, with treatments available within 2-3 business days. What's more, with free estimates and our no-contract options, you will know exactly how much your services will cost and have the choice between one-time or recurring treatments. Contact our lawn technicians in Covington today!
Image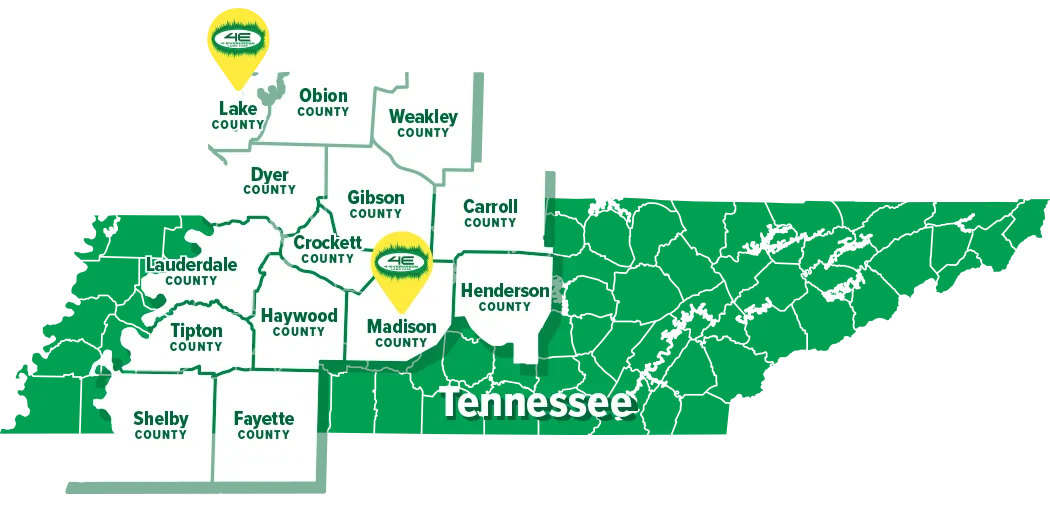 Customized, Full Service Treatments
Being a locally owned and operated company with over 30 years of local experience gives us an advantage over the competition—we have a deep understanding of the issues that plague the Covington area and know the best techniques and industry methods to give your lawn the lift that it needs.
When you call our team of lawn care specialists in Covington, you will receive:
A free inspection

to examine your lawn and develop a care plan. 

Repeating treatments

to give you year-round care. 

Pre-emergent weed control

to help prevent weed growth.

Granular fertilization treatments

to promote strong and healthy grass growth. 

Post-emergent weed control

when necessary. 

Pre-emergent weed control in the fall

for winter annuals and perennials.

Granular lime application

to help maintain a healthy lawn pH.
Contact Us Today For Lawn Care in Covington!
Guaranteed Healthy Lawns Every Time 
When you entrust your turf to our team of lawn care professionals from Jackson we know it is because you expect results. We take great pride in all of our work and as a way of proving that we guarantee all of our lawn services in Covington so that you can feel secure in the service you will receive. If you have any issues or are unsatisfied with your service for whatever reason then we will do everything necessary to make it right, including free re-treatments.
Weed Control in Covington
At 4-Evergreen, we don't just see weed removal as a seasonal chore. Oh no, it's way more than that! We believe that an effective weed control strategy is crucial for maintaining a lawn that's green and pristine all year round. When you choose our top-notch weed control program, which is part of our unbeatable lawn care package, get ready for:
A detailed walk-around from our highly qualified technicians to scope out the location of weeds.
A comprehensive treatment using both pre and post-emergent methods.
Targeted weed removal that won't harm your precious turf.
EPA-approved formulas that are safe for your lawn and the environment.
A weed-free lawn, guaranteed!
Say goodbye to those annoying weeds and hello to a lawn that's the envy of the neighborhood!
Contact Us Now For A Free Estimate
Bed Weed Control 
At 4-Evergreen, we believe that the key to a thriving garden is a meticulous eye for detail. That's why we offer our additional top-notch bed weed control service to keep your flower beds and ornamentals in tip-top shape all year long.
We don't stop at just removing common weeds - we take a deep dive into your treasured ornamentals to create a custom blend of post-emergent treatments that will leave your garden looking pristine. And don't worry about those pesky weeds coming back - our slow-release pre-emergent formula will keep them at bay for a long-lasting solution.
Our expert team of garden gurus knows exactly when to time our visits to ensure optimal results during the growing season. Trust us with your garden and you'll never have to worry about weed control again.
Lawn Aeration in Covington
Is your lawn in Covington looking malnourished, thin, and patchy? It could be because the soil has become compacted and is preventing vital nutrients from reaching the roots. But don't worry, our lawn aeration service has got you covered!
Here are some of the features you can expect:
Healthier turf: Our core aeration service removes excess thatch and promotes greater rooting, leading to a healthier and more vibrant lawn.
Quick results: With our core aeration service, you'll see a noticeable improvement in your lawn's health and appearance in no time.
Long-lasting treatments: Our lawn aeration service creates deeper nutrient release and better absorption of soil, air, and water, leading to long-lasting benefits for your lawn.
Lawn seeding and overseeding: We also offer lawn seeding and overseeding services to help fill in any bare patches and promote even growth.
Expert insights: Our experienced team will share some of the best tricks of the trade with you, including how to best water and mow your lawn, what the best types of grass and trees are for your yard, and much more.
With our hassle-free service and no binding contracts, you can trust us to provide the best possible care for your lawn. And with our 24-hour phone lines, free inspections, and online payment portal, we make it easy for you to get the service you need when you need it. So why wait? Give us a call today and let us help you achieve the lush, healthy lawn you deserve!
Mosquito Tick and Flea Control in Covington
Summer is here, and so are the pesky mosquitos, ticks, and fleas. Don't let them ruin your outdoor fun! Our team at 4-Evergreen in Covington offers safe and effective treatments to keep your yard free of unwanted guests.
Here's what we can do for you:
Free inspection to identify breeding areas for mosquitos.
Eco-friendly, EPA-approved products to eliminate adult mosquitoes, fleas, and ticks, and prevent new hatching of eggs.
Recurring treatments to help eliminate and repel these irritating pests.
Our 100% guarantee to get rid of outdoor pests all season.
Treatments That Protect Your Entire Family 
Our team understands that the safety of your family and pets is your top priority. That's why we use only eco-friendly products that are safe for everyone and won't harm the surrounding ecosystem. Plus, our free inspection will ensure that we identify all breeding areas and provide targeted treatment to keep your yard pest-free. Contact us today for a free estimate and reclaim your backyard!