Areas We Service Around Ridgely
We proudly offer our lawn care and outdoor pest control services in many communities around Ridgely, including:
Brighton, TN
Dresden, TN
Drummonds, TN
Halls, TN
Martin, TN
Newbern, TN
Troy, TN
And many more!
Lawn Care in Ridgely, TN
It's hard to maintain your lawn on your own, especially when it comes to determining the nutrients it needs based on every season. You should be able to enjoy your outdoor space without the hassle. 
Providing up to eight treatments year-round, our expert lawn technicians are committed to protecting your space, and nourishing the area with a treatment plan tailored to your lawn's needs. That's why you should turn to us for lawn care in Ridgely, TN where our services are designed to give you a healthy lawn that lasts!
Our services include:
Fertilization Services

Disease Prevention Treatments

Weed Control

Fungus Control

Lime Application

And more!
Image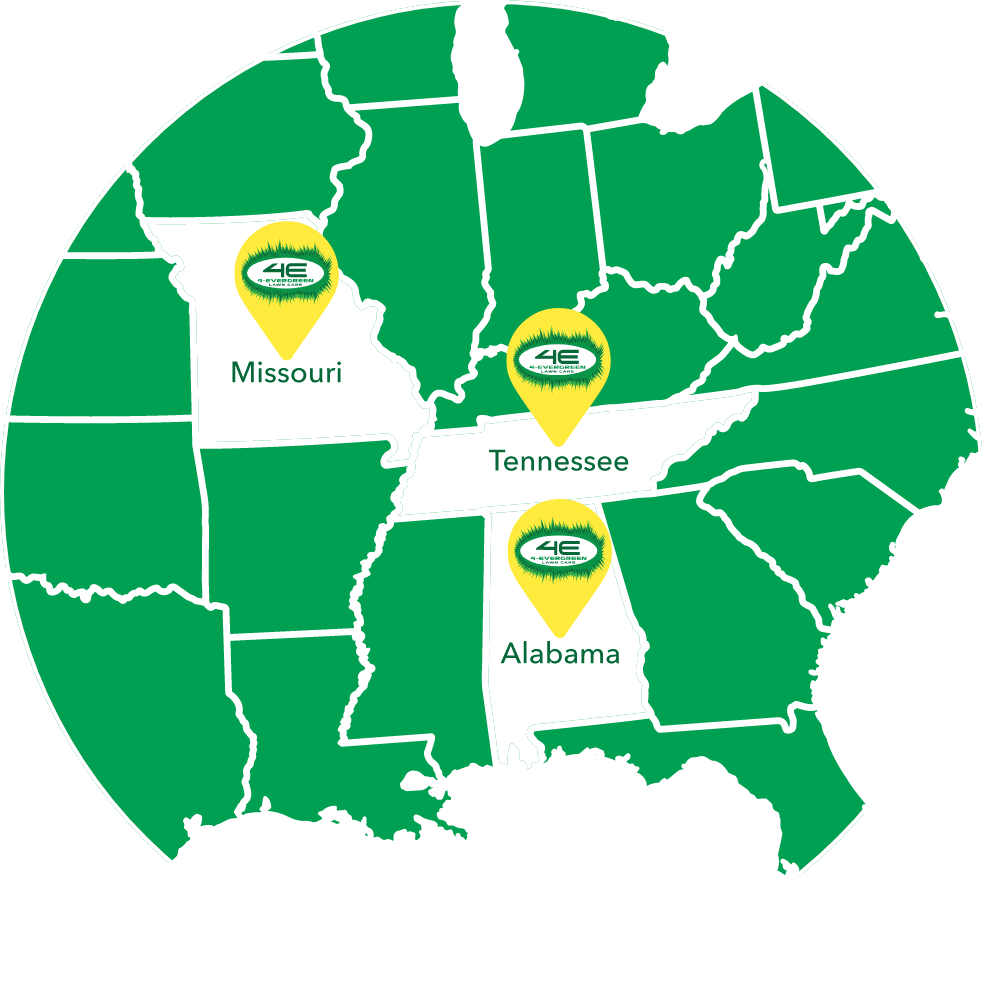 Year-Round Lawn Care Treatment Programs
After a free inspection, we make sure to diagnose problem areas and pair you with the most effective treatment plan. From our premium lawn care program to our most economical program, our services include multiple seasonal treatments, anywhere from five to eight, to make sure you're protected all year round. 
When you partner with us for lawn maintenance in Ridgely, TN, you can expect:
Seasonal Service:

to prevent weeds and disease, encourage root development and maintain healthy soil conditions, we dedicate ourselves to providing up to eight treatments throughout the year to address seasonal concerns like weed prevention, cold weather preparation, and growth promotion. 

Weed Prevention:

we provide pre-emergent and post-emergent weed control treatments to tackle weeds at all stages of life, keeping them from germinating and continuing to grow.

Tailor-made Treatment Plans:

we'll match you with one of our three lawn care programs designed to tackle the needs of your outdoor space without breaking the bank.

Lime and Potassium Application

: we test the pH of your soil and make sure to use lime and potassium application to encourage root development and make sure your soil is nutrient-rich. 

Fertilization:

we protect your yard during the dormant season to prepare root systems for the winter months and to maintain a healthy lawn during droughts in the summer, we make sure to apply fertilizer to give your grass the strength it needs to survive.

Family-Friendly and Eco-Conscious Products

: all products used by our team to keep your lawn happy and healthy will eliminate weeds, prevent disease, and promote growth without putting you, your loved ones, or your pets at risk.
24-Hour Phone Lines for Round-the-Clock Care
We understand that an issue can arise with your lawn at a moment's notice. Maybe you've come across unexpected weed growth or you've forgotten to schedule a core aeration treatment. No matter the issue, big or small, we're here for you around the clock with our 24-hour phone line service to provide support at any moment! 
We pride ourselves on our commitment to customer care which also includes:
No Contracts: receive superior lawn care without the hassle of committing to a contract.
Online Payments: paperless billing for easier transactions.    
And more!
To learn more about our customer experience, check out reviews for our lawn care services in Ridgely.