Lawn Care in Foley, AL
Lawn care requires a lot of time and energy—so let us take the burden off of your shoulders and give you the healthy green lawn you deserve. By contacting 4-Evergreen Lawn Care, you're putting your lawn into the hands of experienced lawn care technicians and a locally-owned and operated lawn care company with over 20 years of experience. 
We recommend eight/nine treatments per year to provide your lawn with the care it needs at the time it needs it. These treatments prevent weeds, insects, and disease while encouraging root development and maintaining soil conditions. 
These treatments include:
Weed Control and Prevention

Fertilization

Soil pH balancing

Aeration 

Overseeding 

Mosquito Control

Flea & Tick Prevention

And more!
Image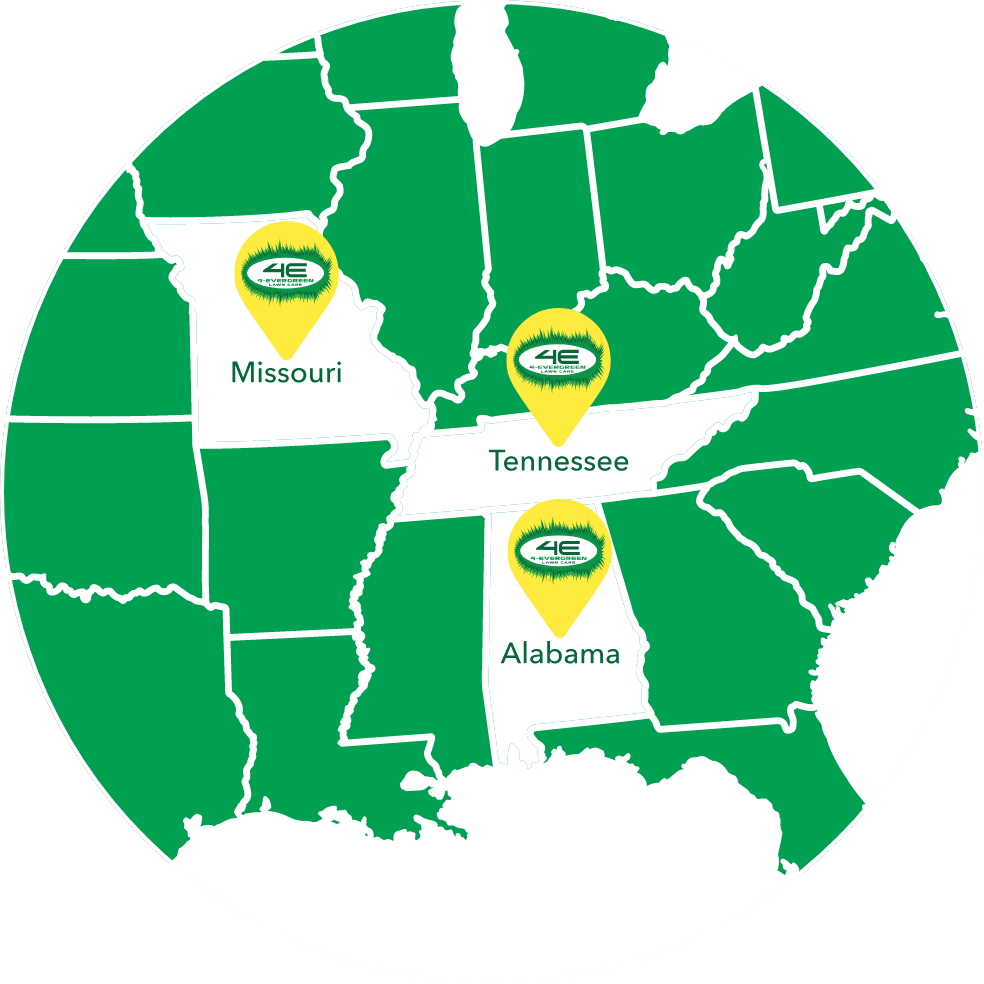 Tree & Shrub Care in Foley
Trees and shrubs not only help improve the aesthetic of your yard, but they also help provide shade and privacy to keep your nosy neighbors at bay. However, they are susceptible to dehydration, insects, diseases, and more.  It's our goal to keep your trees and shrubs healthy and disease-free all year round by utilizing our tree and shrub care services.
Our tree care in Foley includes:
Deep-root fertilization

Dormant-oil application

New planting health boost

Pest management

Fall fertilization

And more!
Results Guaranteed
We understand that no two customer's needs are ever the same, which is why we guarantee a personalized tree and shrub care package designed for you and your yard. If you're not satisfied with your results, our satisfaction guarantee ensures that we will work with you until you are!
Outdoor Pest Control in Foley
While Alabama's year-round warm weather lets you enjoy the sunshine all the time, it can attract plenty of pests. These pests disrupt your lawn's ecosystem, pose health risks to you and your loved ones, and are generally an annoyance to everyone. This is why we at 4-Evergreen Lawn Care take outdoor pest control very seriously, treating for pests such as
Mosquitoes

Fleas and ticks

Moles

Armyworms

And more!
We don't believe that treatment plans should be the same for everyone, so our experienced team will take the time to create a personalized approach that will work for you.
We begin our pest control process with a

thorough investigation of your yard

. 

Afterward, 

we will determine what pests are present and where they're coming from

in order to create a treatment plan that will get rid of the current pests and protect the lawn from future invasions. 

Then our experienced team of local lawn technicians will

perform the treatments and ensure that all of your concerns are addressed

and schedule recurring treatments as needed.
Our Eco-Friendly, EPA-Approved Treatment
Our team here at 4-Evergreen knows that the safety of your family and pets is your top priority. That's why we would never apply any outdoor pest control treatment in your yard that we wouldn't use on our own.

Our eco-friendly treatments are safe for children and pets and will not damage the surrounding ecosystem

.